TechXIII meets all your needs for analysis of tactics and sports results
Precise, easy to use, and upgradable.
Evaluate your team's strengths and weaknesses, as well as your opponents'. Chart your players' progress and improve your sports management.

EDITING
Editing events quickly

VIDEO ANALYSIS
Study events in detail

ANALYSIS OF STATISTICS
Study key statistics for a certain match and/or player

DATA SHARING
Share your analyses with others easily

MANAGEMENT
Optimise team monitoring

EDITING
Save time picking out match events!
The rules of the game are incorporated in this ready-to-use interface, making it simple, quick and reliable.
Entering match data is made easy thanks to the interface, which is adapted to every situation of the game.
STRENGTHS :
One simple entry can pull up your edited video clip with the associated statistic
Edit match play live or after the game
Note down interchanges, bookings, kicks at goal, field possession
Complete, add and delete events
Customise events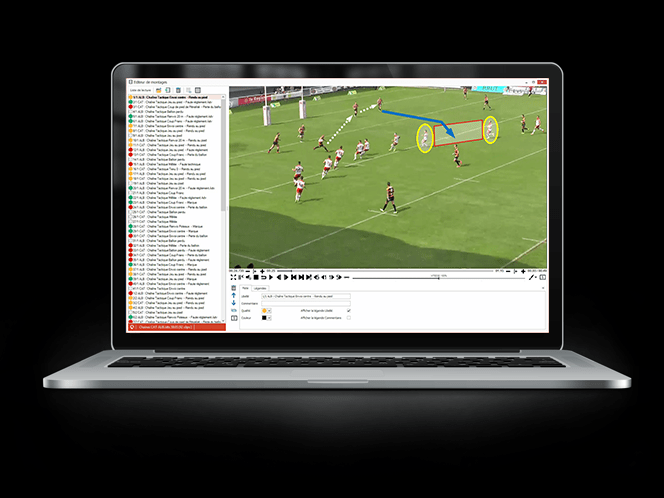 VIDEO ANALYSIS
Look at match events in detail!

Prepare your video session in just a few clicks with quick access to information such as performance in attack/defence, the application of game plans, and your opponents' game.
STRENGTHS :
Carry-out multi-criteria searches (team, event, time, player, field position, referee) for one or more matches
Create a playlist with a simple 'select and sort' of events based on your own criteria
Watch the game in chronological or thematic order
Enhance the video with a caption or image
Link several different camera angles to the analysis of one match
Display two events next to each other and view simultaneously

ANALYSING YOUR STATISTICS
Study key match and key player statistics!
Numbers speak for themselves – back up your team talks and meetings with intelligent and appropriate statistics.
STRENGTHS :
– Access the statistics of a particular game, team or player directly, then click on a number and the corresponding video loads instantly!
– Consult and print out statistics from more than 60 different types of tables, listings and pre-configured reports
– Create your own tables from your own filters
– Create your own reports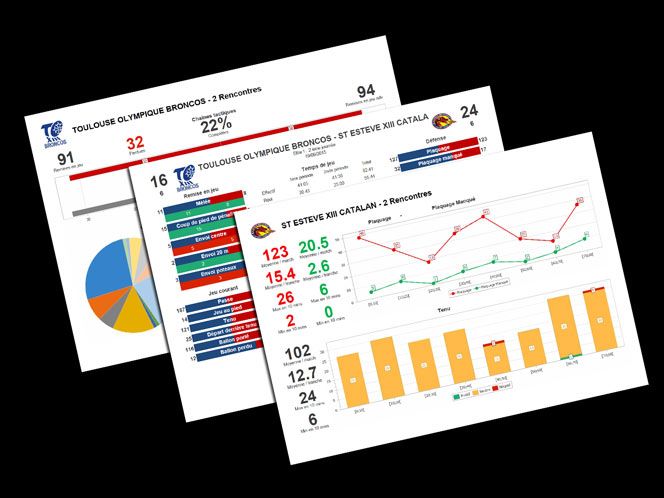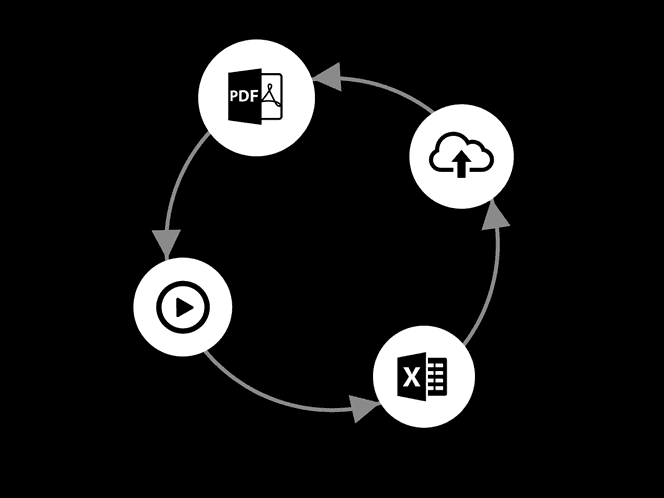 DATA SHARING
Share your analyses easily with others!

STRENGTHS :
– Show your playlists
– Create videos for your players
– Print or export (PDF) your tables and reports
– Export data to Excel
– Synchronise data with cloud for all members of staff
– Exchange edited matches and videos with other TechXIII users

MANAGEMENT
Optimise team monitoring!

For team and player management, TechXIII provides an intelligent support to help you make important decisions.
STRENGTHS :
– Customise your input screens
– Set up key words to describe specific events
– Manage all information, both sports and administrative, with the help of separate folders for players, teams and matches
– Track players (injuries, bookings, suspensions, game time)
– Keep an eye on attendance and behaviour during training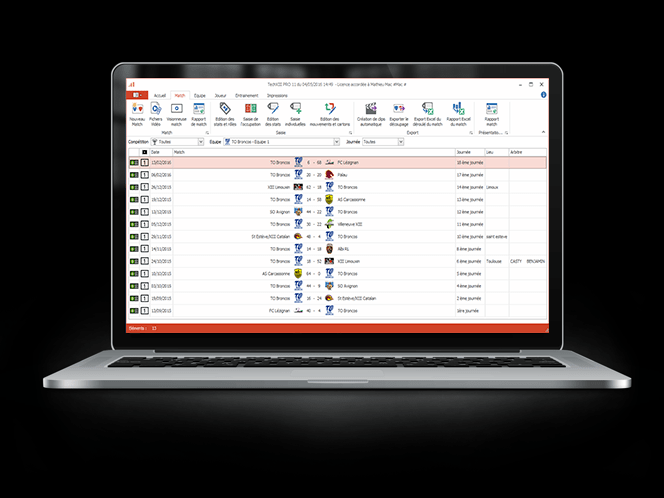 5 editions tailored to your needs.
There are 5 editions of TechXIII, each one adapted for different requirements. Whatever your level, your needs or your budget, you will find the right version for you.

References
TechXIII is proud to be the chosen software of all of the teams in the French Elite competitions, as well as several different national teams.
Need more?
Discover the TechXIII Web add-on module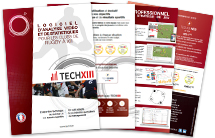 Download TechXIII documentation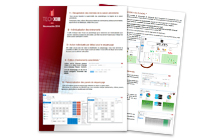 Download what's new to TechXIII 2020