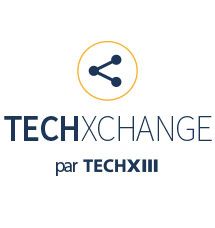 Collaborative video-exchange and match-editing platform
For the past 2 years, all the teams in the French Elite competitions have been able to share their edited matches and video files.
Film and edit your home matches, and then connect to TechXchange to make them available to the other clubs in your competition. You can then download your opponents' matches
Access to downloads is only available for clubs who have a subscription and also share their matches.
You no longer need to have someone film your matches or wait to receive a DVD. You are notified of match availability in real-time.
There also a dedicated screen to follow the progress of match uploads.
Filmez votre match à domicile, effectuez son séquençage puis connectez-vous à TechXchange pour le mettre à disposition des autres équipes de votre championnat.
A la fin du transfert, téléchargez à votre tour les matchs de vos futurs adversaires.
L'accès aux téléchargements est exclusivement réservé aux clubs abonnés qui envoient leurs matchs. Plus besoin d'envoyer un vidéaste ou bien d'attendre la réception du DVD.
Vous êtes avisé en temps réel de la disponibilité des matchs de votre poule.
Suivez aussi l'état d'avancement de l'envoi des différents matchs depuis l'écran activité.