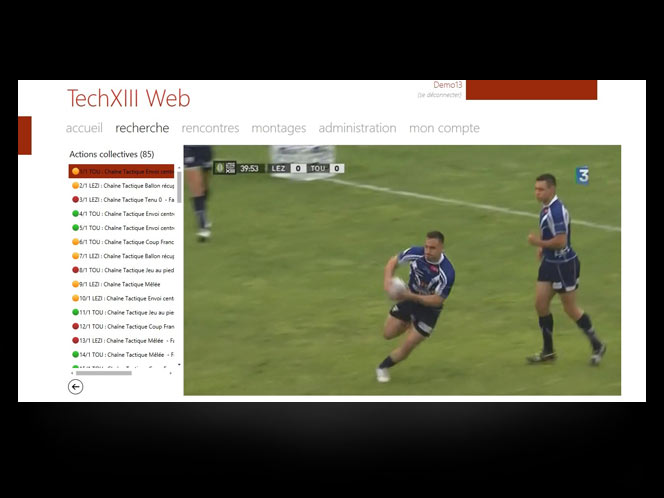 Online video-viewing platform
If you don't have time for one-to-one video sessions with players, but you want to send them your videos, transfer the match analysis and relevant videos to TechXV Web in one click!
Your players can then watch the videos wherever they chose – on a computer, an iPad or iPhone safely. They can then carry out simple or advanced video searches themselves.
The quality of the video adapts to the internet speed. You can set up different user accounts for individual statistics and track user connection.
Compatible with all the main internet browsers (Internet Explorer, Firefox, Safari, Google Chrome, Opera).
The iOS application is compatible with iPhones and iPads, and is downloadable from the Apple Store.